Worship for the week beginning 23rd May 2021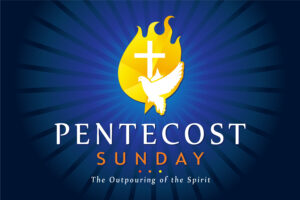 To listen to the sermon and a hymn dial
01604 266000.
Sunday 23rd May
Rev Romeo Pedro has prepared this week's message
This short act of worship is for use from home.  Please use this service whenever you like during the week.
Pause to settle yourself in God's presence, knowing that other people are sharing in worship with you.
Download the Service Sheet
© ROOTS for Churches Ltd www.rootsontheweb.com. Reproduced with permission.
We Gather to Worship
Breathe into us again, Loving Jesus, we pray.
Breathe the life that never dies.
Breathe the hope that never despairs.
breathe the courage that never turns back.
Breathe the joy that never stops singing.
Breathe into us, O Christ, and teach us to sing, to worship, with every breath and to live the inspiration that is Your resurrection.
Breathe into us, O Christ, and teach us to sing, to worship, with every breath and to live the inspiration that is Your resurrection.
Amen
(StF 370) Breathe on me breath of God
Breathe on me, Breath of God;
fill me with life anew,
that I may love what thou dost love,
and do what thou wouldst do.
Breathe on me, Breath of God,
until my heart is pure,
until with thee I will one will,
to do and to endure.
Breathe on me, Breath of God,
till I am wholly thine,
until this earthly part of me
glows with thy fire divine.
Breathe on me, Breath of God;
so shall I never die,
but live with thee the perfect life
of thine eternity.
We Praise God and Acknowledge Our Need
For Your invisible Presence, revealed in the unexpected moment; for your silent power,  surprising in its irresistible challenge; for your unlikely people, carriers of the wonder-filled message of Jesus, we give you thanks and praise, O God.
Amen.
God of amazing love and unexpected grace,, open our eyes that we may see you especially in those times when we feel abandoned by you. Forgive us that we so easily allow circumstance to blind us to your Presence.
Touch our lives that we may know you especially in those times when we feel unable to cope. Forgive us that we too frequently mistrust your power.
Fill our hearts that we may become like you especially when your message needs to be heard. Forgive us that we forget who we are: children of God with your Spirit in us.

Silence.
Amen.
Holy, holy, holy.
My heart, my heart adores you!
My heart is glad to say the words:
holy are you, Lord!
Original Spanish:
Santo, santo, santo.
¡Mi corazón te adora!
¡Mi corazón te sabe decir:
¡santo erès Senõr!
Bible Readings
New International Version – UK
The work of the Holy Spirit
26 'When the Advocate comes, whom I will send to you from the Father – the Spirit of truth who goes out from the Father – he will testify about me. 27 And you also must testify, for you have been with me from the beginning.
New International Version – UK
4bI did not tell you this from the beginning because I was with you, 5 but now I am going to him who sent me. None of you asks me, "Where are you going?" 6 Rather, you are filled with grief because I have said these things. 7 But very truly I tell you, it is for your good that I am going away. Unless I go away, the Advocate will not come to you; but if I go, I will send him to you. 8 When he comes, he will prove the world to be in the wrong about sin and righteousness and judgment: 9 about sin, because people do not believe in me; 10 about righteousness, because I am going to the Father, where you can see me no longer; 11 and about judgment, because the prince of this world now stands condemned.
12 'I have much more to say to you, more than you can now bear. 13 But when he, the Spirit of truth, comes, he will guide you into all the truth. He will not speak on his own; he will speak only what he hears, and he will tell you what is yet to come. 14 He will glorify me because it is from me that he will receive what he will make known to you. 15 All that belongs to the Father is mine. That is why I said the Spirit will receive from me what he will make known to you.'
New International Version – UK
The Holy Spirit comes at Pentecost
2 When the day of Pentecost came, they were all together in one place. 2 Suddenly a sound like the blowing of a violent wind came from heaven and filled the whole house where they were sitting. 3 They saw what seemed to be tongues of fire that separated and came to rest on each of them. 4 All of them were filled with the Holy Spirit and began to speak in other tongues as the Spirit enabled them.
5 Now there were staying in Jerusalem God-fearing Jews from every nation under heaven. 6 When they heard this sound, a crowd came together in bewilderment, because each one heard their own language being spoken. 7 Utterly amazed, they asked: 'Aren't all these who are speaking Galileans? 8 Then how is it that each of us hears them in our native language? 9 Parthians, Medes and Elamites; residents of Mesopotamia, Judea and Cappadocia, Pontus and Asia, 10 Phrygia and Pamphylia, Egypt and the parts of Libya near Cyrene; visitors from Rome 11 (both Jews and converts to Judaism); Cretans and Arabs – we hear them declaring the wonders of God in our own tongues!' 12 Amazed and perplexed, they asked one another, 'What does this mean?'
13 Some, however, made fun of them and said, 'They have had too much wine.'
Peter addresses the crowd
14 Then Peter stood up with the Eleven, raised his voice and addressed the crowd: 'Fellow Jews and all of you who live in Jerusalem, let me explain this to you; listen carefully to what I say. 15 These people are not drunk, as you suppose. It's only nine in the morning! 16 No, this is what was spoken by the prophet Joel:
17 '"In the last days, God says,
    I will pour out my Spirit on all people.
Your sons and daughters will prophesy,
    your young men will see visions,
    your old men will dream dreams.
18 Even on my servants, both men and women,
    I will pour out my Spirit in those days,
    and they will prophesy.
19 I will show wonders in the heavens above
    and signs on the earth below,
    blood and fire and billows of smoke.
20 The sun will be turned to darkness
    and the moon to blood
    before the coming of the great and glorious day of the Lord.
21 And everyone who calls
    on the name of the Lord will be saved."
Holy Bible, New International Version® Anglicized, NIV® Copyright © 1979, 1984, 2011 by Biblica, Inc.® Used by permission. All rights reserved worldwide.
The Pentecost celebration is a pivotal moment, both in the Bible and in the Church Calendar. It is so filled with meaning and symbolism that it can take a long time to unpack its meaning.
There is the gift of the Spirit, which empowers God's people to live the Jesus way and witness to the resurrection life he brings.
There is the reversal of the curse of Babel – where human arrogance created division and confusion in the communication of people. Pentecost now gives the ability to communicate across the barriers of language, race and culture.
There is the birth of the Church – the Christian community founded on the values and mission of Jesus.
There is the symbol of harvest (Pentecost was originally a harvest festival) in which women and men are brought into a saving relationship with God.
And there is the enigmatic reference (in Peter's sermon) to Joel's "Day of the Lord" which promised a time when God's justice and mercy would prevail and God's Reign would be established on the earth.
But, all of these amazing meanings are empty if they don't have an impact on our lives today. Here is where the good news of Pentecost can be found.
We are the recipients of God's Spirit as much as the first disciples.
We can enjoy the deep human connection that God brings, if we will allow the Spirit to lead us beyond our dividedness.
We can be part of the community of faith in which we can belong, love and be loved.
We can be part of God's harvest, helping in our own small way to lead others into God's life.
And we can experience what it means to live in God's Reign as we embrace justice and mercy in our daily lives.
All of these are so evident in the life of the early church. They prayed together, worshipped together, had regular fellowship together, they received regular teaching and they were of service to the community. This resulted in phenomenal growth for the early church. We read in verse 47: And the Lord added to their number daily those who were being saved.
The Pentecost experience can be ours today, if we will only open ourselves to God's Spirit and allow the Spirit to blow us where the Spirit wills (as Jesus says in John 3). Looking at the Acts 2 church as a blue print for church life: what are your dreams for our churches that make up the Northampton Methodist Circuit?
Amen.
We bring our concerns to Christ

In this act of prayer, O God our lives are opened to you, and with them, our world.
We pray that your Spirit would whisper through every heart and every place where the voice of your Presence is silent.
We ask that your Spirit would challenge and empower all who are weak, broken, diseased or weeping.
We long for your Spirit to inspire all who follow you to think, speak and live as true imitators of Christ, that our world and all who live in it may know peace, healing and reconciliation with you and with each other.
Bless us, O Lord, that we may become the building-blocks of your Reign among us. In Jesus' Name.
Amen.
Please use the version that you prefer
Our Father, who art in heaven,
hallowed be thy Name,
thy kingdom come,
thy will be done,
on earth as it is in heaven.
Give us this day our daily bread.
And forgive us our trespasses,
as we forgive those who trespass against us.
And lead us not into temptation,
but deliver us from evil.
For thine is the kingdom,
the power, and the glory,
for ever and ever.
Amen.
Our Father in heaven,
Hallowed be your name,
Your kingdom come,
Your will be done,
On earth as in heaven.
Give us today our daily bread.
Forgive us our sins
As we forgive those who sin against us.
Save us from the time of trial
And deliver us from evil.
For the kingdom, the power
and the glory are yours
Now and for ever.
Amen.
StF 397 Walk in the Light.
The Spirit lives to set us free,
walk, walk in the light;
he binds us all in unity,
walk, walk in the light.
Walk in the light, walk in the light,
walk in the light, walk in the light of the Lord.
Jesus promised life to all,
walk, walk in the light;
the dead were wakened by his call,
walk, walk in the light.
He died in pain on Calvary,
walk, walk in the light;
to save the lost like you and me,
walk, walk in the light.
We know his death was not the end,
walk, walk in the light;
he gave his Spirit to be our friend,
walk, walk in the light.
By Jesus' love our wounds are healed,
walk, walk in the light;
the Father's kindness is revealed,
walk, walk in the light.
The Spirit lives in you and me,
walk, walk in the light;
his light will shine for all to see,
walk, walk in the light.
We seek God's guidance
When we are overwhelmed by responsibility or struggle, we forget your ability. When we are proud of our dreams or achievements, we forget your ability, When we are faced with great suffering or great opportunity, we forget your ability. But, you are God – with all that the word implies, and you are right here, with us, within us, in partnership with us. And so whatever we may face, whatever we may have to endure or enjoy, we praise you for your divine ability that embraces us, your Holy Spirit that fills us, and we celebrate the knowledge that you have walked the road before us, and that you are with us now. Amen.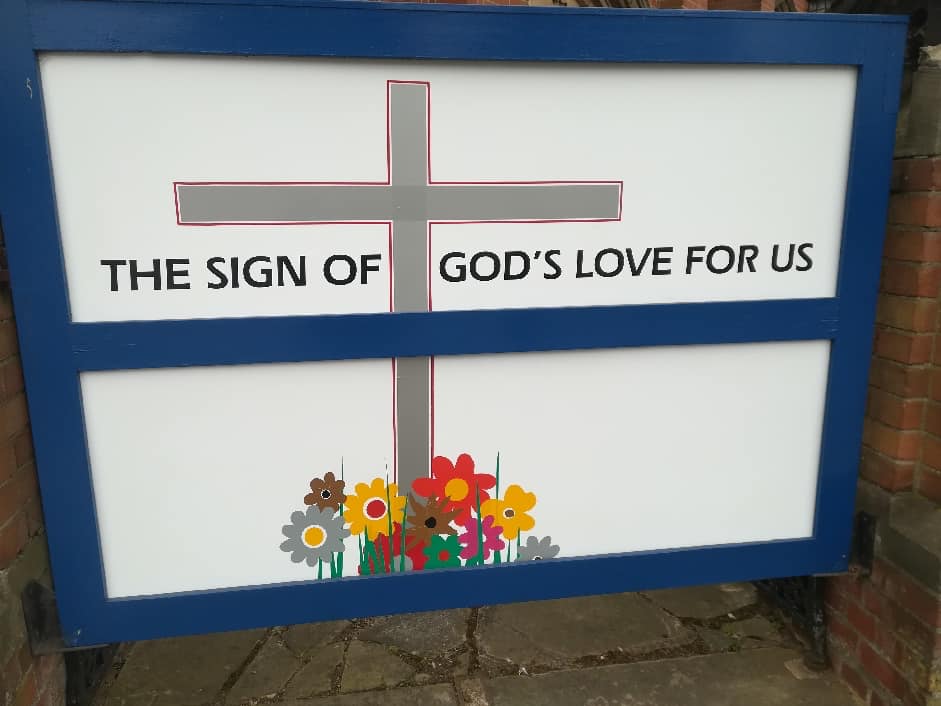 Service prepared by Rev Romeo Pedro
Webpage: Paul Deakin