Worship for 6th December 2020
To listen to the sermon and a hymn dial
01604 266000.
Sunday 6th December 10:30 AM
(or whenever you wish)
This week's message has been prepared by Rev Alan Sharp.
This short act of worship is for use from home.  Pause to settle yourself in God's presence, knowing that other people are sharing in worship with you.
Download the Service Sheet
Download the Family Activities
If you can, have a candle (or two) ready to light with the Advent prayer.
Opening Prayer
Come Lord and bless us all:
Bless us with the comfort of your coming,
for we need you
and look for the renewal of every spiritual gift.
Bless us with the challenge of your coming
for we are careless people,
casual in our service,
and need a sharp reminder of our calling
Bless us with the light of your coming
for the world is often a dark place,
and we need new evidence
that light will always conquer darkness
Bless us with the hope of your coming
for we sometimes despair,
and need the reassurance
that evil cannot win the final victory
Bless us with the humility of your coming
for pride often rules our day,
and we long for the simplicity of your birth.
Come, Lord! Your people are waiting. 
Amen
STF 169
Come thou long expected Jesus
Come, thou long expected Jesus
Born to set thy people free
From our fears and sins release us
Let us find our rest in thee
Israel's strength and consolation
Hope of all the earth thou art
Dear desire of every nation
Joy of every longing heart
Born thy people to deliver
Born a child and yet a king
Born to reign in us forever
Now thy gracious kingdom bring
By thine own eternal spirit
Rule in all our hearts alone
By thine own sufficient merit
Raise us to thy glorious throne
Come Thou long-expected Jesus
Bring your light again we pray.
From addiction and darkness free us,
Shine the light of glorious day.
Through your Church, Lord, bring your gospel
To the schemes of this dear Land,
So that all might see your glory
And sing praises to the Lamb.
Advent Candle Prayer
As we gather today,
let us each light a candle of peace.
We can know peace when we turn away from sin
and accept God's forgiveness.
And we can bring that peace into our world
as we love and forgive each other.
Let us pursue mercy, love and peace
in company with all those who call on the Lord.
Amen
Bible Reading
John the Baptist prepares the way
1 The beginning of the good news about Jesus the Messiah, the Son of God, 2 as it is written in Isaiah the prophet:
'I will send my messenger ahead of you,
    who will prepare your way' –
3 'a voice of one calling in the wilderness,
"Prepare the way for the Lord,
    make straight paths for him."'
4 And so John the Baptist appeared in the wilderness, preaching a baptism of repentance for the forgiveness of sins. 5 The whole Judean countryside and all the people of Jerusalem went out to him. Confessing their sins, they were baptised by him in the River Jordan. 6 John wore clothing made of camel's hair, with a leather belt round his waist, and he ate locusts and wild honey. 7 And this was his message: 'After me comes the one more powerful than I, the straps of whose sandals I am not worthy to stoop down and untie. 8 I baptise you with water, but he will baptise you with the Holy Spirit.'
Holy Bible, New International Version® Anglicized, NIV® Copyright © 1979, 1984, 2011 by Biblica, Inc.® Used by permission. All rights reserved worldwide.
A Reflection for the second Sunday in Advent
Now listen, John the Baptist would not be the kind of preacher you'd invite to your Church Anniversary – you wouldn't get a cosy message!   And he's odd – clothed in camel's hair, eating locusts and wild honey.  
But we're told that "people from the whole Judaean countryside and all the people of Jerusalem went out to him".   Not only that, but they were baptised in the river Jordan, confessing their sins.  Just imagine the scene.
I see business-people, dishonest, and feeling guilty about it.  Among them are a few tax-collectors, hated by everybody.  I see people fed up with a formal Temple worship that is no help in their daily lives.  There are disabled people, and destitute men and women, some with illness that blighted them for years. I see a few young people, hanging on to his every word.  Of course, there are some just gawping, and there are critics, waiting to condemn him.   They're all there.   This vast crowd of people, very different, but all there because of what they'd heard.  That here was a man who had some Good News, who might bring hope and meaning for their lives.
So, they come, walking for miles to hear this preacher.  They come because in different ways they are all in pieces, disappointed people. They want some Good News.  And we too are in that crowd – waiting for Good News after a disastrous year.   But what is the good news?
I have a CD with songs by an American a cappella women's group, named "Sweet Honey in the Rock."   They sing a spiritual, "Good News", and between the verses one of the group says "Its's Good News, not Good Times!  It's a hard time when you take up the cross".
And the message of John the Baptist is not about "Good Times".    His news seems bleak, even harsh.  He quotes the prophet Isaiah "Prepare the way of the Lord, make his paths straight".  And he preaches about repentance – for the forgiveness of sins.   This does not seem an immediate answer to their needs.  They have walked all this way to find out about Good Times.  They want their lives to improve. They want to find God. Yet the Gospel passage tells us that many of them listened to him and were baptised.
Would we be in that crowd?   Are we as open to God as those people?  To make a straight path, and clear everything that stops us being open to God?  This is not about making ourselves worthy – God can transform us.  But our pride and priorities can get in his way!
What does it mean today when John says 'Prepare the way of the Lord, make his paths straight'?
What are the things within us that are obstacles between us and God?
What might need clearing away before we are ready to allow God's grace into our lives?
Are there some relationships that have become twisted and need to be set right?
In this season of Advent let's "prepare the way" to become closer to God.
Prayers of intercession
In this Advent season we pray for God's church throughout the world. We pray that we will indeed be a herald of good tidings, speaking in a strong voice of the glory of the Lord revealed in Jesus Christ.  Send us ahead:
            as messengers of your kingdom
We pray for all the nations of the world and their leaders. We pray that in all the uneven, rough and unjust places of the world the way of the Lord may be prepared so that equality, healing and justice may come to all his people.  Send us ahead: 
            as messengers of your kingdom
We pray for the communities in which we live, work and worship. We pray that with God's help we will reveal his glory in the way we live and in his love we will be at peace with all people.  Send us ahead: 
            as messengers of your kingdom
We pray for all those in particular need who are weak and vulnerable, those downhearted during at this time. We pray that they will be touched by God's gentle tenderness bringing them comfort and strength. 
Send us ahead:
            as messengers of your kingdom
Heavenly Father, we bring our prayers to you, trusting in your great faithfulness and compassion.  As we look forward to celebrating once again the birth of your Son, Jesus Christ, help us also to look forward to the time of his coming again and to prepare ourselves for that day when your kingdom will at last be established on earth.
Amen
Please use the version that you prefer
Our Father, who art in heaven,
hallowed be thy Name,
thy kingdom come,
thy will be done,
on earth as it is in heaven.
Give us this day our daily bread.
And forgive us our trespasses,
as we forgive those who trespass against us.
And lead us not into temptation,
but deliver us from evil.
For thine is the kingdom,
the power, and the glory,
for ever and ever.
Amen.
Our Father in heaven,
Hallowed be your name,
Your kingdom come,
Your will be done,
On earth as in heaven.
Give us today our daily bread.
Forgive us our sins
As we forgive those who sin against us.
Save us from the time of trial
And deliver us from evil.
For the kingdom, the power
and the glory are yours
Now and for ever.
Amen.
STF 176 Like a candle flame
Like a candle flame,
flickering small in our darkness,
Uncreated light shines through infant eyes
God is with us, alleluia,
God is with us, alleluia,
come to save us, alleluia..
come to save us,
Alleluia!.
Stars and angels sing,
yet the earth sleeps in shadows;
can this tiny spark set a world on fire?
Yet His light shall shine
from our lives, Spirit blazing,
as we touch the flame of His holy fire.
Blessing
To the one whose goodness is without equal.
Whose love is beyond comparison,
Whose mercy is beyond understanding,
and whose power is beyond words,
be praise and glory,
worship and thanksgiving,
now and always.
Amen.
Why not put your candle in the window every Sunday evening throughout Advent!
Today worship materials prepared by
Rev Alan Sharp, Supernumerary Minister
Formatting Rev. Phil Snelson
Webpage: Paul Deakin
People at Park Avenue have been making beautiful Advent Wreaths. Click on the image above to view them.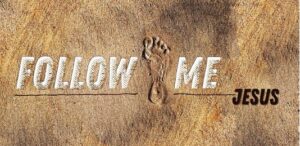 Click the button below to download our list of daily Advent readings. We encourage you to do a 10-15 minute "mini-retreat" each day. Read the nominated passage, think about what you have read, maybe making a few notes, and then spend a few minutes in prayer.
The December edition of our Podcast is now available. To listen please click on the image above. Alternatively:
Run the Spotify App on your phone,
Tap on Search,
Tap on the camera icon and point your camera at the image.
You will be taken directly to the podcast on your phone!