Worship for 9th August 2020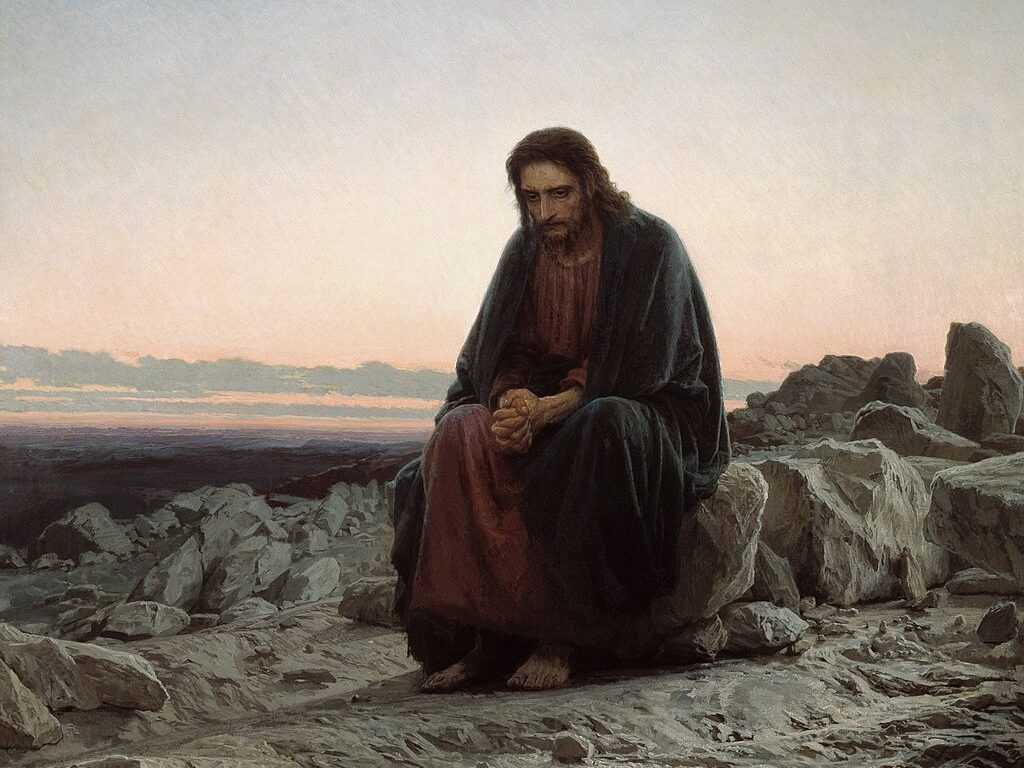 Try our new free dial-in service to listen to the sermon and a hymn – 01604 266000.
Sunday 9th August 10:30 AM
(or whenever you wish)
This week's message has been prepared by Rev Tony Perry
This short act of worship is for use from home.  Pause to settle yourself in God's presence, knowing that other people are sharing in worship with you.
Download the Service Sheet
Download the Family Activities
Opening Prayer
God is our refuge and strength, an ever-present help in trouble.
Therefore, we will not fear, though the earth gives way and the mountains fall into the heart of the sea, though its waters roar and foam and the mountains quake with their surging…
Be still and know that I am God.
I will be exalted among the nations;
I will be exalted in the earth.
The Lord Almighty is with us,
the God of Jacob is out fortress!
from Psalm 46.
No wonder the Jews' most precious name for God was Yahweh – the One who can be trusted.
Hymn: I Know Thee who Thou art
I know Thee who Thou art,
And what Thy healing name.
Foe when my fainting heart
The burden nigh o'ercame,
I saw Thy footprints on my road
Where lately passed the Son of God.
Thy name is joined with mine
By every human tie
And my new name is Thine;
A child of God am I,
and never more alone, since Thou
Art on the road beside me now.
Beside Thee as I walk,
I will delight the Thee.
In sweet communion talk
Of all thou art to me.
The beauty of the face behold
And know Thy mercies manifold.
Let nothing draw me back
Or turn my heart for Thee,
But by the Calvary track
Bring me at last to see
The courts of God, that city fair,
And find my name is written there.
Albert Osborn (1946-1954)
Prayer:
Lord Jesus, You assure us that when Your friends gather together, no matter what their number, they can be assured of your presence. Although we are not able to physically meet together in one place, we are together in many ways and at many levels because of the ties that unite us with you and with each other. Take us deeper into the understanding of what it means to be the children of God, members of Your family in order that we can experience more of Your peace and be better able to share it with others.
Amen.
Please use the version that you prefer
Our Father, who art in heaven,
hallowed be thy Name,
thy kingdom come,
thy will be done,
on earth as it is in heaven.
Give us this day our daily bread.
And forgive us our trespasses,
as we forgive those who trespass against us.
And lead us not into temptation,
but deliver us from evil.
For thine is the kingdom,
the power, and the glory,
for ever and ever.
Amen.
Our Father in heaven,
Hallowed be your name,
Your kingdom come,
Your will be done,
On earth as in heaven.
Give us today our daily bread.
Forgive us our sins
As we forgive those who sin against us.
Save us from the time of trial
And deliver us from evil.
For the kingdom, the power
and the glory are yours
Now and for ever.
Amen.
New International Version – UK
Jesus is tested in the wilderness
4 Jesus, full of the Holy Spirit, left the Jordan and was led by the Spirit into the wilderness, 2 where for forty days he was tempted by the devil. He ate nothing during those days, and at the end of them he was hungry.
3 The devil said to him, 'If you are the Son of God, tell this stone to become bread.'
4 Jesus answered, 'It is written: "Man shall not live on bread alone."'
5 The devil led him up to a high place and showed him in an instant all the kingdoms of the world. 6 And he said to him, 'I will give you all their authority and splendour; it has been given to me, and I can give it to anyone I want to. 7 If you worship me, it will all be yours.'
8 Jesus answered, 'It is written: "Worship the Lord your God and serve him only."'
9 The devil led him to Jerusalem and had him stand on the highest point of the temple. 'If you are the Son of God,' he said, 'throw yourself down from here. 10 For it is written:
'"He will command his angels concerning you
    to guard you carefully;
11 they will lift you up in their hands,
    so that you will not strike your foot against a stone."'
12 Jesus answered, 'It is said: "Do not put the Lord your God to the test."'
Holy Bible, New International Version® Anglicized, NIV® Copyright © 1979, 1984, 2011 by Biblica, Inc.® Used by permission. All rights reserved worldwide.
Thou art the way-none other dare I follow,
Thou art the truth, and Thou hast made me free. Thou art the life, the hope of my tomorrow; Thou art the Christ who died for me.
This is my creed, that 'mid earth's sin and sorrow, My life will guide men unto Thee.
Hold Thou my feet, let there be no returning
Along the path which Thou has bid me tread;
Train Thou my mind-I would be ever learning The better way Thy fame to spread.
Keep Thou my heart ablaze with holy burning
That love for souls may ne'er be dead,
I would bring peace to lives now torn asunder,
Ease Aching hearts with words
that soothe and heal.
I would bring peace, when breaking like the thunder, men rise in war and hatred feel.
Peacemaker, Lord! Now I am stirred to wonder,
O take me and my calling seal!
Message: from The Rev'd Tony Perry

The Bible reading we're thinking about today was given to me during a time of theological reflection on recent events. If that sounds a bit hifalutin, just remember it's me writing this and the exercise involved thinking about the question 'where is God in this?' The first thing I've had confirmed for me is that God brings good out of apparently adverse and unpromising circumstances. I imagine that there were a few raised eyebrows among the members of the persecuted church in Rome when they heard 'and we know that in all things God works for those who love Him.' Chins must have hit the floor in response to verses 37-39! Look it up for yourself and imagine how you might have reacted if you were among the group hearings Paul's words. But presumably these folk knew Paul's backstory, they knew what he had gone through for the sake of the gospel, experiences which gave him authority and credibility. Hopefully they went on to prove that his words were gloriously true – so can we. So, what can we find in Luke's words, which must be from Jesus' account of His experience, to confirm or deepen our experience of God?

The closing of our churches in lockdown was perhaps not something that we had expected. It was certainly an unwelcome interruption for Fran and I as we were just getting to know people and settle into the life of a fellowship. When the story of Jesus' experience of temptation is preached on, we normally expect to hear about the temptations which came to Him, how He dealt with them and what we might learn from Him to help us. But there is surely something much deeper, possibly even more important here. Primarily in this experience Jesus developed and grew in His personal relationship with God. This relationship was fundamental to everything else He became, what He did and what He said. The availability of this relationship to all was that which made the Gospel Good News, one of the essential differences between the Old Testament and the New. For Jesus it was the most important of the Commandments, 'you must love God with everything that you are…' Or as St. Augustine further precis Jesus' words. 'Love God and do as you like!' That takes a bit of thinking about! Your homework for this week……We know that this incident follows Jesus' baptism which we tend to take as His acceptance of God's call, a decision which would change His life for ever. Before embarking on His mission and ministry He must spent time alone with God, deepening their relationship so that He is enabled and empowered by that knowledge to face what will become the new normal for His life. Not a once and for all experience but one that was repeated throughout His life when He was confronted by change. How often in scripture do we have Jesus setting His teaching within the context of 'God is like this….'  I think we tend to fall into the trap of thinking about the corporate, the church, rather than the individual, our personal relationship with God. I have to say that I've found lockdown to be a time of great blessing, an opportunity to get to know God better. On an almost daily basis I've found myself thinking about something that cropped up in our daily Bible reading which the sheer activity of being part of church and its activities can sometimes crowd out.
To my great surprise many of my moments alone with God, getting to know Him better, have been prompted by the words of hymns/songs coming into my mind. I'm not musical or particularly interested in music bit I guess for many the realisation that when we are able to worship together again we may not be able to sing must be a considerable blow to the 'born in song' folk in our churches. I would suggest that this can be another example of God bringing good out of circumstances. The fact that we cannot sing can result in our paying more attention to the words! Sometimes the versification (if that's the right word?') of the poetry of the words can interfere with the poets' thought and distort what he/she is trying to convey. It's fair to assume that what we have in the poetry is something of the writer's testimony or theological reflection on life experiences. To my further surprise I found the words of the three songs from the Salvation Army songbook often on my mind. You may know that I was a SA Officer before moving to Methodism. I find the first song, by Albert Orsborne a former General particularly useful in thinking about my personal relationship with God and the life of pilgrimage with Him. The second, by Arch. Wiggins, at one time a Methodist , begins with the same theme but develops into considering the consequence and intention of this relationship, to play our intended part in the eternal purposes of God, as Paul has it,' God was (and is) in Christ, reconciling the world to Himself.' To those who are reconciled through Christ He gives His ministry of reconciliation. 2Cor.5.18ff.  The third song, again by Albert Osborne reinforces this transition by using the symbols found in Holy Communion. Somewhat ironic I thought, since the Army does not observe that sacrament. I realised that he was making a far more profound statement about the followers of Jesus living sacramental lives, incarnational lives if you like, lives which make the presence of Jesus real and available in our world. This has led me to reflecting on what God will want and need His church to look like when we are able to be church together again. The world to which we are sent may be very different, people may be asking very different questions as a consequence of changes to their lives and the society in which we will live. We must be sure to develop our individual and collective relationship with God so that we are ready for the challenges and opportunities that the 'new normal' will bring.
Great songs, shot through with biblical references and theological insights. Charles Wesley would have approved! 
Prayers of Intercession
Lord God, we pray for your church
which is your chosen means of achieving the reconciliation of the world to yourself in Jesus.
May we be open to the work you will be seeking to do in us in these days to prepare us for ministry to your world which is being changed by its experience of pandemic.
Make us more effectively
the Body of Your Son,
make us more effectively
Your exemplary community,
showing the world how to live,
May we be the embodiment of Life in all its fullness, Eternal Life, may our witness show that Eternal Life Matters! 
Father, we pray for your world,
may it be open to the good which you are seeking to reveal out of the difficult circumstances of the present.
Perhaps we see the first stirrings in the prominence of the Black Lives Matter movement? May this lead to the development of a movement to challenge all that promotes and seeks to maintain division and disunity in whatever form. We lament the waste of scarce resources which this involves, resources that could be used for the universal good.
May the worldwide nature of the virus, which has scant regard for all the boundaries and divisions which we have for some reason created remind us of that which should unite us.
We are essentially the same, made in Your image and likeness, seen by You as Your children whether we acknowledge it or not. We have the same needs, hopes and dreams, open eyes to the realisation that these are met in Jesus, the great reconciler and breaker down of barriers.
Remind us that All Life Matters!
Amen
My life must be Christ's broken bread,
My love His outpoured wine.
A cup o'erfilled, a table spread
Beneath His name and sign,
That other souls refreshed and fed
May share His life through mine.
My all is in the Master's hands
For Him to bless or break;
Beyond the brook His winepress stands
And thence my way I take,
Resolved the whole of loves demands
To give for His dear sake
Lord, let me share that grace of Thine
Wherewith Thou didst sustain
The burden of the fruitful vine,
The gift of buried grain.
Who dies with Thee, O Word divine,
Shall rise and live again.
Albert Osborn (1946-1954)
Blessing.
Let nothing disturb thee, nothing affright thee.
All things are passing, God never changeth.
Patient endurance attaineth to all things, whom God possesseth in nothing is wanting. Alone God sufficeth.
Teresa of Avilla
Service by The Rev'd Tony Perry
Formatting by Rev'd Phil Snelson
Webpage: Paul Deakin
Thank you to everyone that completed our questionnaire last week. We have collected some really valuable information that will help us as we make plans for more services in our church buildings.