Worship Resources for Maundy Thursday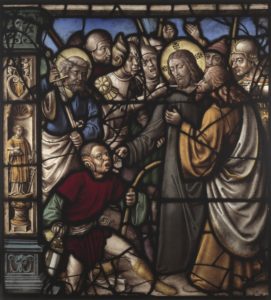 For Maundy Thursday we have prepared a short act of worship based on the traditional Tenebrae Service. It includes seven monologues, read by people from their own homes, that tell the stories of people connected to Jesus.
The service is now available on YouTube and we invite you to watch it on Maundy Thursday evening at 7:30 PM.
Rev Romeo Pedro leads our Maundy Thursday service which is based on a traditional Tenebrae Service
Download the Order of Service
Read The Bible Passages on which the Monologues are Based
1.The Shadow of Betrayal – Judas
2.The Shadow of Inner Agony – Salome (Mother of James & John)
3.The Shadow of Desertion – John
4.The Shadow of Denial – Peter
5.The Shadow of Accusation – Mary Magdalene
6.The Shadow of Mockery – Thomas
7.The Shadow of Death – Mary, the Mother of Jesus